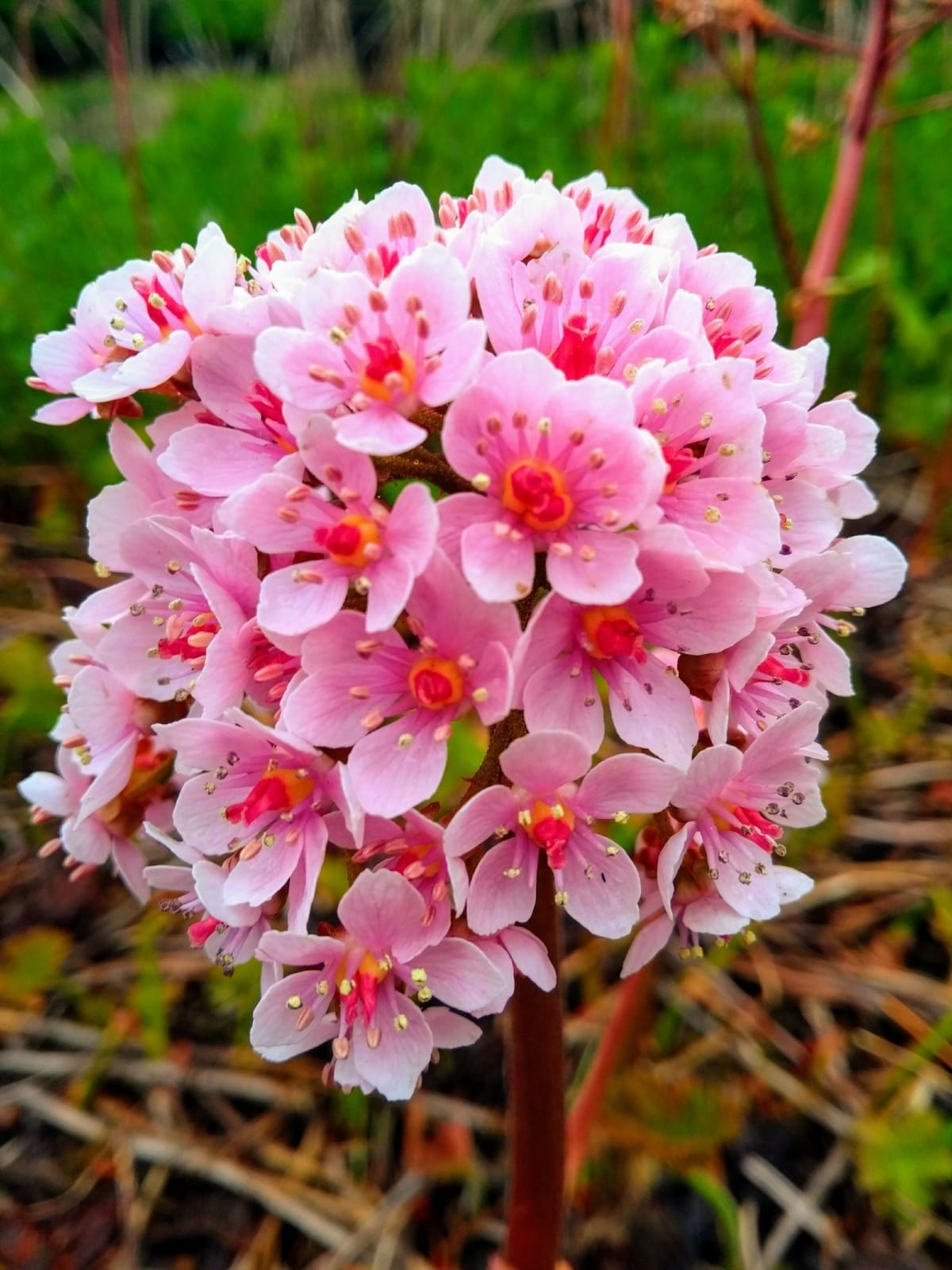 Wat brengt Stembevrijding?
Dit is wat deelnemers zeggen na afloop van een Workshop :
"Ik voel me bevrijd van oordelen over mezelf".
"Het heeft me completer gemaakt, heel. Ik begrijp nu nog beter waarom ik ben wie ik ben en kan nog beter voor mezelf zorgen."
"Het voelt dat ik de hele wereld aankan".
"Het voelt dat ik de sleutel heb gevonden tot mijn echte ik".
"Ik voel wijsheid, vrijheid, vreugde".

Kathinka: In two words: (it brought me) strength and trust.
I feel like I broke through a layer of myself and let it go. Making me feel very "powerful" and also kind of ready to take on the battle to unpeel more of myself. And very, VERY grateful.

Eva: I am still glowing.. The workshop made a deep impression on me. I feel like I may have found the/or a key to my true self yesterday. I am always looking for the right words to express what I feel deep inside. Words take me to my head. Yesterday it just flowed. From my body. My voice came out without me having to search or fear whether the right thing was coming out and what people would think about it. I stopped singing a few years ago because I no longer enjoyed it. I was always nervous about knowing the song well enough, but yesterday I felt the healing power of my voice again and how it can help me in my journey. I would really like to delve deeper into voice liberation and discover what is going to emerge.

Sara: So grateful for this experience. I felt that I accessed a part of myself that I didn't know was even there. To be able to express myself so freely without thinking, from somewhere very deep within, was liberating and beautiful. It was like meeting a new part of myself. Thank you all for providing such a safe, loving, and supportive space for this to happen. I was so touched by receiving all of your songs. It was incredible to see the vulnerability and expression of what you are all holding inside. I feel honoured to have been part of this sharing.
In two words: freedom and support.

Arlette: I had a profound 'inner body' experience during last singing exercise. I travelled out of the physical space and out of my head. Felt like I was deep sea diving inside my body. as I went down, I encountered fears, desires, dreams. many emotions were passing by': sadness, acceptance, surprise, admiration, fright. Flicking in and out. I found it very hard to stay connected to the physical space even when I opened my eyes. Felt like I was hypnotized and being pulled back inside my body. It was surreal! Felt totally liberated from my judgements of myself. Like my Dutch. Could not believe I was singing in Dutch! Find it soo fascinating how singing became a channel to my inner self. Wow! Wow! Wow.
Thank you for your vulnerability with your songs. They all touched me deeply. Thank you for providing a safe space and circle. Thank you, for the guiding with purpose, kindness and humility. Thank you for the beautiful music. I feel we all contributed to a beautiful, empowering dance yesterday.

Florentine: I really had to 'come back' after this profound experience, so I allowed myself some space. Thank you for guiding us so deeply inside ourselves. It was one of the most vulnerable things I did in life and it felt so good! Being reintegrated with what's going on inside me and allow that to be expressed. WOW. all I can say! I never used my voice to express myself like this, and it is so healing. Something is touched which is waiting to be explored even more. This all because of your loving, but strong and intuitive guidance!

Claire: Wow, wow, wow. It also took me some time to 'land' and process what had just happened. I felt like I was walking on a cloud afterwards, light as a feather and with a permanent smile on my face, almost not believing what had just happened. The next morning, I woke up feeling empowered and light at the same time, as if I could take on the world. I was in absolute AWE of all of your vulnerability, strength and love. Expressing your deepest fears, desires and pain allowed that deep hidden space inside of me to slowly but surely open up more as well - a profound and healing experience indeed. So I'd like to thank you all for this. Thank you Aaf, for taking me on this extraordinary journey inwards and outwards and UPwards, and for guiding me with love and sensibility.
Feedback over Individuele (coach) sessies:

Denise: "Wanneer ik met Augustine in gesprek ga, staat ze volledig open en voelt ze me precies aan. Zij voelt de prop in mijn keel nog eerder dan ik mij daar zelf bewust van ben en ze weet precies de juiste oefening te doen of woorden te zeggen waarmee ze mij uit mijn hoofd en in mijn lichaam kan brengen. In mijn eentje kom ik nooit zo dicht bij mijn kern als wanneer ik daar met hulp van Augustine heen ga. Het werkt bevrijdend. Ik kom los van oude angsten, patronen, gedachten en ik voel dat alles er mag zijn zoals het is."

Kathinka: "Augustine heeft een warme, liefdevolle energie waardoor ik me direct op mn gemak voel en direct voel dat alles goed is, dat ik kan delen waar ik me prettig bij voel zonder enig oordeel. Daarmee geeft Augustine niet haar mening of advies, maar voelt en luistert ze naar je om je terug te geven wat je zelf laat zien."

Latifa: "Ik heb een enorme innerlijke reis meegemaakt. Mijn grootste les was niet langer te kijken naar wat anderen mij hadden aangedaan, maar naar mijn eigen reactie op zaken te kijken, naar mijn blinde vlekken. Het is een bewustwordingsproces geworden, waarbij ik heb ontdekt dat ik zeer gevoelig ben: mijn kracht, maar tegelijkertijd ook mijn zwakte. Ik leer steeds beter met de buitenwereld om te gaan en dat de wereld niet perfect is en niet iedereen het goed met je voor heeft. En dat is okay. Ik bepaal mijn eigen leven en houd daarbij ook rekening met mijn eigen beperkingen.

Ik heb dankzij Augustine tools meegekregen om meer in het moment te zijn, het gepieker over vroeger en de toekomst meer tot rust te brengen, ademhalingsoefeningen wanneer ik gestressed ben en met de oefening van familieopstelling meer op mildere wijze naar mijn familierelaties te kijken.

Ik heb regelmatig contact gehad met Augustine ook heel intens contact via de app. Augustine heeft me gesteund en me naar mezelf laten kijken.

Eigenlijk had ik geen idee wat ik aanging met de coach. Ik wist dat ik niet tevreden was over mijn situatie op dat moment, maar ik wist niet echt wat ik dan anders wilde. Augustine heeft me bijgestaan bij deze innerlijke reis en heeft me goede tools gegeven om ruimte te creëren om op andere wijze naar mijn situatie te kijken, waardoor er meer acceptatie voor mijn huidige situatie bij mij is gekomen."

Ben je door dingen of door jezelf verrast het afgelopen half jaar? "Ik ben veel sterker en moediger dan ik ooit dacht."